What Is The Definition Of Men's Shirt?
Apr 05,2023 | PoisonStreetWear
Men's Shirt Introduction
A men's shirt refers to a type of shirt worn by men either under a jacket or as a stand-alone garment. Typically, a shirt is defined as a collared and sleeved garment that opens at the front and includes buttons on the cuffs. shirts are often worn to fit the body.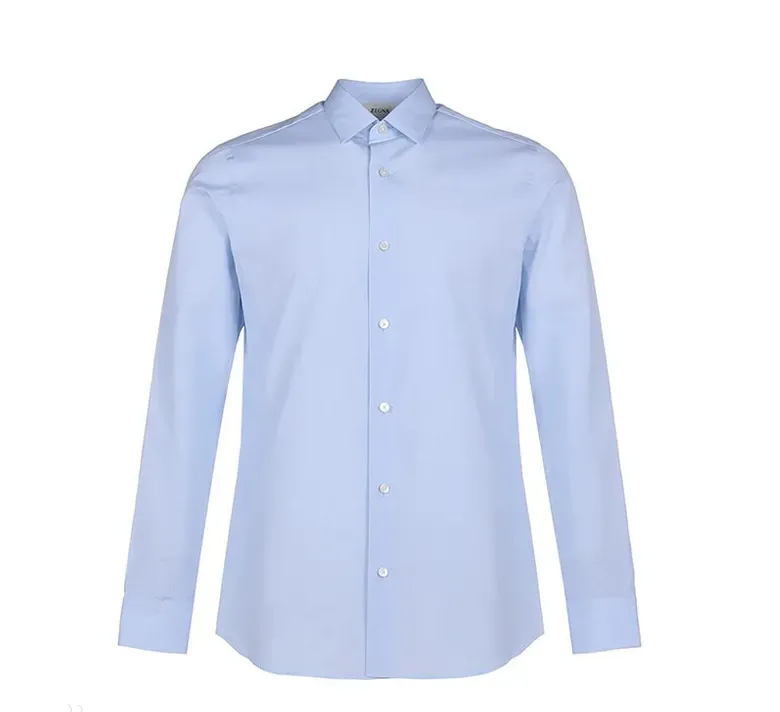 Origin of Shirts
Shirts can be traced back to ancient Egypt during the 18th dynasty in the 16th century BC, where they were collarless, sleeveless waist garments. In the 14th century, Normans began to wear shirts with collars and cuffs. By the 16th century, embroidered designs were added to shirt collars and fronts, as well as lace details on cuffs, collars, and chest. By the end of the 18th century, the English were wearing stiff, high-collared shirts. During Queen Victoria's reign, high-collared shirts were phased out and gave way to the modern turn-down collar dress shirts that are popular today. Originally designed for men, dress shirts gradually became popular among women in the 1950s and have since become a staple of modern fashion.
Shirt Categories
Classified by style
British Shirts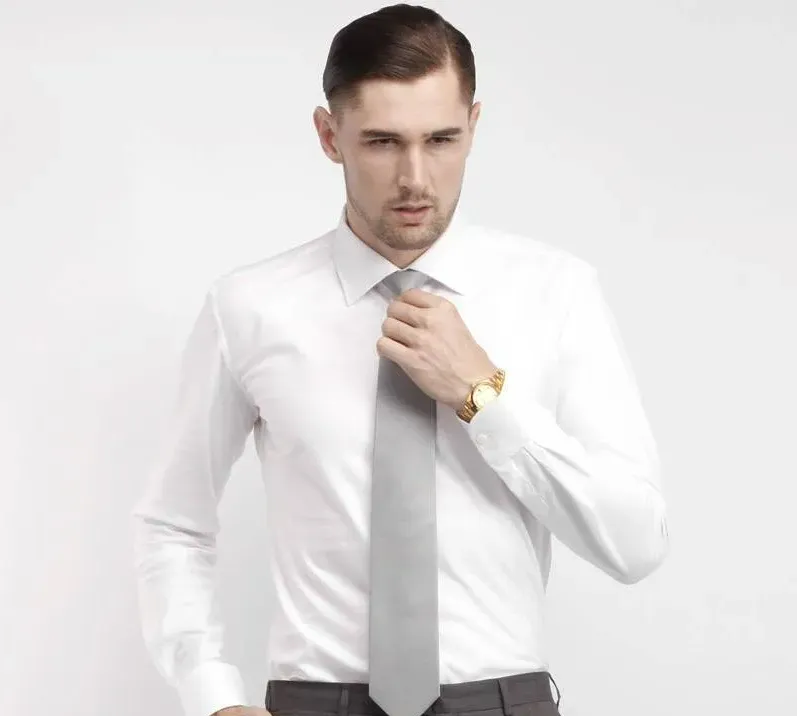 British Shirts In terms of style, British shirts are the most familiar to us. Today, most shirts we see are derived from British styles, but due to the influence of American culture that has spread around the world, the common styles of shirts on the market are more Americanized, such as larger sleeve widths and looser body sizes. Therefore, it is rare to see British shirts that really emphasize tailoring. British shirts, in terms of style, belong to formal dress shirts.
American Shirts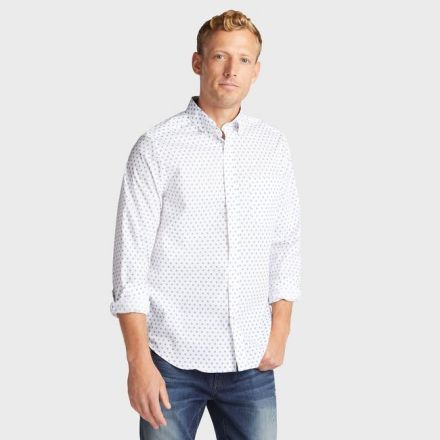 American shirts are similar to American suits in that they are relatively loose, with wide sleeves and a loose body that does not emphasize the curves of the body. Standard American shirts have a button-down collar to fasten the collar section that is located in the visual center. Strictly speaking, the styles of American shirts are not considered formal dress shirts, but are more suitable as casual or home-wear shirts.
French Shirts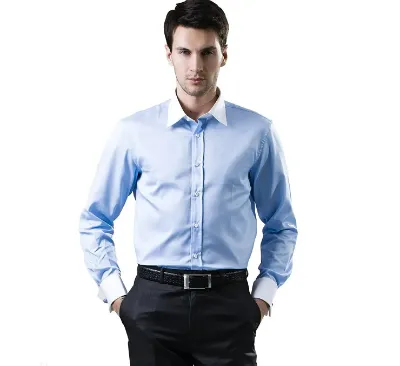 French shirts are universally recognized as the most elegant and noble dress shirts, known for their beautiful folded cuffs and cufflinks. They are mainly used to match formal wear. French shirts have six basic characteristics:
The collar of a French shirt is more than 8 millimeters higher than that of a regular shirt to ensure that the shirt collar is always higher than the suit collar.
There is a hidden groove behind the collar point of a French shirt for inserting a specially made metal collar stick, which helps keep the collar straight.
French shirts are more sophisticated than American, British, or Italian shirts, especially when it comes to their famous folded cuffs. The cuff lining of a French shirt is twice as long as that of a regular shirt, and the excess is folded over and the opening is parallel and closed with an exquisitely crafted cufflink.
French shirts are tailored for a close fit, with no folds on the back (the shirt's widening effect is achieved purely through tailoring), creating a slim and elegant line. There are even slim-fit styles for specific body types.
The front of the shirt has no jacket, and the buttonhole reinforcement is placed on the inside, giving it a cleaner look when not wearing a tie. This type of shirt front is called a French front.
French shirts prioritize aesthetics over functionality, so the left front chest uses a simple design without a patch pocket. French shirts are high-end dress shirts that can be worn with formal wear and tuxedos.
Italian Shirts
Italian shirts are a type of traditional European dress shirt that exudes a noble and romantic style, and is mainly used for formal wear. They are one of the typical dress shirts for gentlemen. Although the Milanese sleeve unique to Italian shirts is not as commonly used as the French cuff, it has a long history of formal wear and is recognized as a dress shirt along with the French shirt. Like the French shirt, Italian shirts have become one of the most commonly worn dress shirts among traditional European gentlemen.
The Milanese sleeve of an Italian shirt is a double-folded cuff, but different from the French cuff in the following ways:
The Italian sleeve has a rounded outer edge, giving the traditional cuff shape a decorative flair that adds to the romantic feel of the shirt and its wearer.
Italian sleeves do not use cufflinks to secure the cuff, but rather use regular buttons. However, in most cases, the buttons are covered by the cuff when folded.
Italian shirts have a front placket with an attached panel, unlike the French shirt's hidden placket.
Classified according to different functions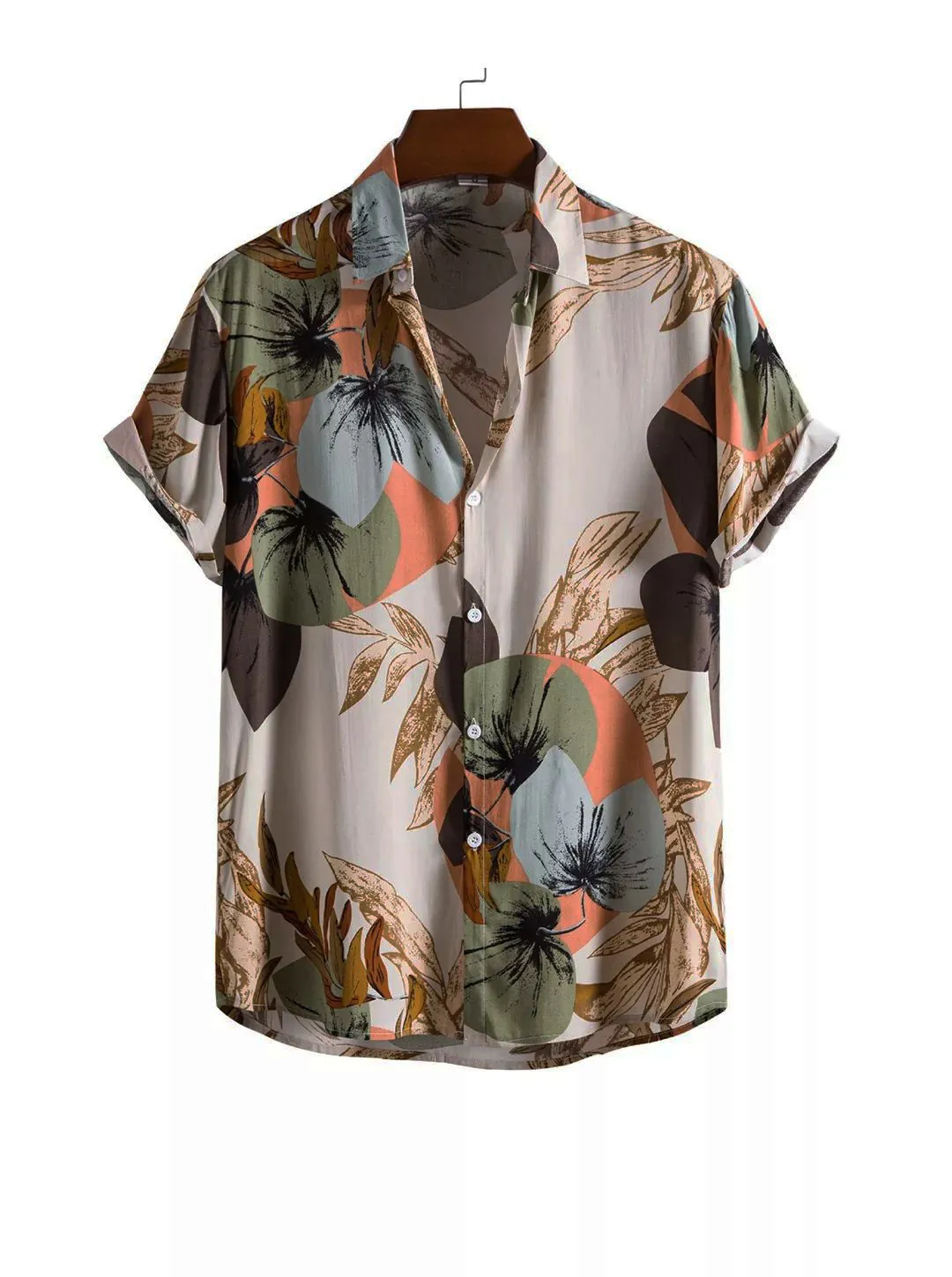 Shirts can be divided into several categories, including dress shirts, casual shirts, business casual shirts, loungewear shirts, and resort shirts.
Dress shirts are worn with formal wear or suits. Business casual shirts are worn for less formal occasions and are paired with suits. Loungewear shirts are worn for casual occasions, such as with a sweater and casual pants, for lounging or strolling around the home. Resort shirts are used exclusively for vacation and resort wear.
Shirt derivatives
Common types of shirt derivatives include Hawaiian shirts and camp collar shirts. The Hawaiian shirt, designed by A. Akoni, a Polynesian man from Hawaii, is typically made of brightly colored, boldly patterned Polynesian fabric, loose and comfortable, and suitable for tropical wear. It was introduced by the United States in 1940 and became widely popular. Camp collar shirt refers to a shirt with a collar that can be closed or folded, usually long-sleeved with flap pockets on both sides of the chest, and a straight hem. It is usually made of solid, thick fabric and is a men's outerwear shirt for early summer and late autumn. Short-sleeved camp collar shirts are also known as "Hong Kong shirts" and are similar in shape to Hawaiian shirts, but are primarily white or light-colored.
Choosing a Shirt
Choosing by Skin Tone
Individuals with darker skin tones should avoid wearing green or gray shirts, as this may make them appear even darker or yellower and create a dirty feeling. Those with fair skin can wear bright colored shirts to complement their skin tone, but this may make men appear too feminine and lack masculinity. For heavier individuals, small checkered shirts can be constraining, and a better option would be shirts with pointed collars. Tall and dignified individuals should not choose shirts with decorative buttons on the collar, although they are currently popular.
Choosing by Face Shape
Different face shapes require different considerations when choosing a shirt. People with round faces should avoid wearing shirts with semi-circular frilly collars or fully buttoned round collars. Those with square faces should wear shirts with a crescent collar to soften their features and avoid wearing shirts with a standing collar or mandarin collar. Individuals with oblong faces should wear shirts with a standard collar to avoid lengthening their face. People with inverted triangle faces should wear shirts with a small round collar to balance out their angular features, and should avoid wearing shirts with overly narrow pointed collars. Finally, those with egg-shaped faces, falling between the oblong and inverted triangle categories, can wear shirts with any collar type.
Choosing by Collar
Contrasting Collar - Conscious Style
For white-collar workers, solid-colored or striped shirts with white collars and cuffs are commonly seen, and the collar style is often a standard or spread collar. There are many shapes of collar points, usually round, that go well with a paisley tie. Men who choose a contrasting collar must pay attention to coordination in their outfit, or they may be considered "lacking taste".
Spread Collar - Romantic
The spread collar, also known as the "Windsor" or "French" collar, has angles between 120 and 180 degrees. This type of collar became popular because of the Duke of Windsor's preference for it. With the resurgence of romantic fashion in the new century, Windsor collar has once again become fashionable. The tie that matches this collar should be a slightly smaller "semi-Windsor knot," reflecting a modern sense of delicacy in retro style.
Button-down Collar - Sporty
The collar points are fixed to the shirt body with buttons, which was originally a style for sport shirts and does not require starching. This type of collar is mostly used on casual shirts, such as denim shirts, which feature check patterns or polka dots. The fabric used is usually plain cotton or Oxford cloth, but some business shirts also use button-down collars to keep the tie in place. It is best to pair this collar with a narrow silk tie, using a knot that wraps around only once.
Point Collar - Fashionable
This type of collar is slim, slightly pointed, and has a clean and decent line, making it suitable for the diversity of fashion in the new century. It is not picky about ties, allowing abstract, cartoonish, or slightly bright prints and classical stripes. It is perfect for matching the latest popular narrow lapel two-button suits, fashionable yet restrained, especially suitable for urban white-collar workers who do not like to be too flashy.
Precautions
In the choice of shirts, we have to choose different shirts according to the different characteristics of our body. For example, if you have a short neck, you should choose a low-cut or V-shaped shirt to draw out the proportion of your neck; Choose a shirt of the right length, tuck it into the trousers, or tie a bow in front of the waist, which will give people an elegant feeling.
Comment